Gutter cleaning is an essential home maintenance task – yet it remains one of the most-often overlooked services. There are several reasons for this: you rarely think about your gutters until there is a problem, cleaning the gutters is time-consuming, and there are certain dangers associated with gutter cleaning.
Visual: From day to day, people rarely look at their gutters. They become part of the exterior of the home, blending in seamlessly – until there is a problem. Unfortunately, by the time a problem is detected, it might become a more expensive repair project.
Time: Cleaning the gutters takes time, typically a few hours or more. In today's busy world, it is hard to find the time to dedicate to this task.
Danger: Climbing up and down a ladder, working with slick and wet leaves, dirt and debris – this all poses a danger to you while you work.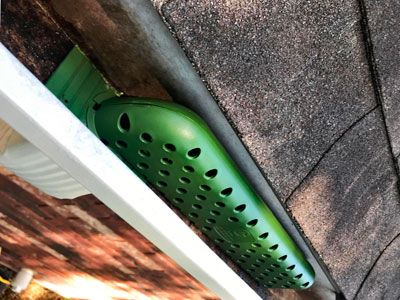 With all these obstacles, it is apparent now why gutter cleaning is often overlooked. Fortunately, Tim's Exterior Cleaning can solve this problem. With a trusted, professional team of experts, top-of-the-line tools and equipment, and an unmatched service guarantee, we offer the finest gutter cleaning service in Fort Bend County.
When you schedule our team for gutter cleaning service, you can be assured that you will receive the best treatment, for the best price, and in the shortest amount of time. That is the mission we live by at Tim's Exterior Cleaning, and we strive to offer the best in service to each of our clients. We will treat your home as if it were our own.
By scheduling regular gutter cleaning service, you will reap several important benefits. You will avoid costly flood damage due to leaks in the roof and exterior of your home. You will avoid harmful insects living and breeding on our property. And you will preserve and extend the life of your most important investment – your home.
With regular gutter maintenance, we can ensure that your house remains safe and secure, even during the heavy rain season. Give us a call today to find out more about how our professional gutter cleaning service can save you time and money.